1.
Hello there, this is volunteer Nazi.
With this short post I want to share with you my experiences and feelings about my volunteering year.
First when I decided to become a volunteer the most interesting part of choosing a field of volunteering was free democratic educational system about what I had no idea what is it? Or how it works? So here comes my first experiences with free democratic educational system.
Even after one year I remember very well my first day in the school, it was shocking, scary, interesting and satisfying at the same time.
I was scared that kids will not like me, I was confused what to do with kids who don't know English and of course I don't know Polish, so how to communicate with them? What to suggest them? Which activities they will like? I had a lot, really a lot of questions in my brain and i was super confused and lost.
Same time we had problems about Covid restrictions and we couldn't go in the school, so it was more hard to work only online and don't see kids in a real life. Anyway we could manage also with online activities to getting know each other better and time by time hopefully everything get better and better. Spring bring new opportunities, new challenges and we become more free from COVID restrictions and finally we could go in the school.
2.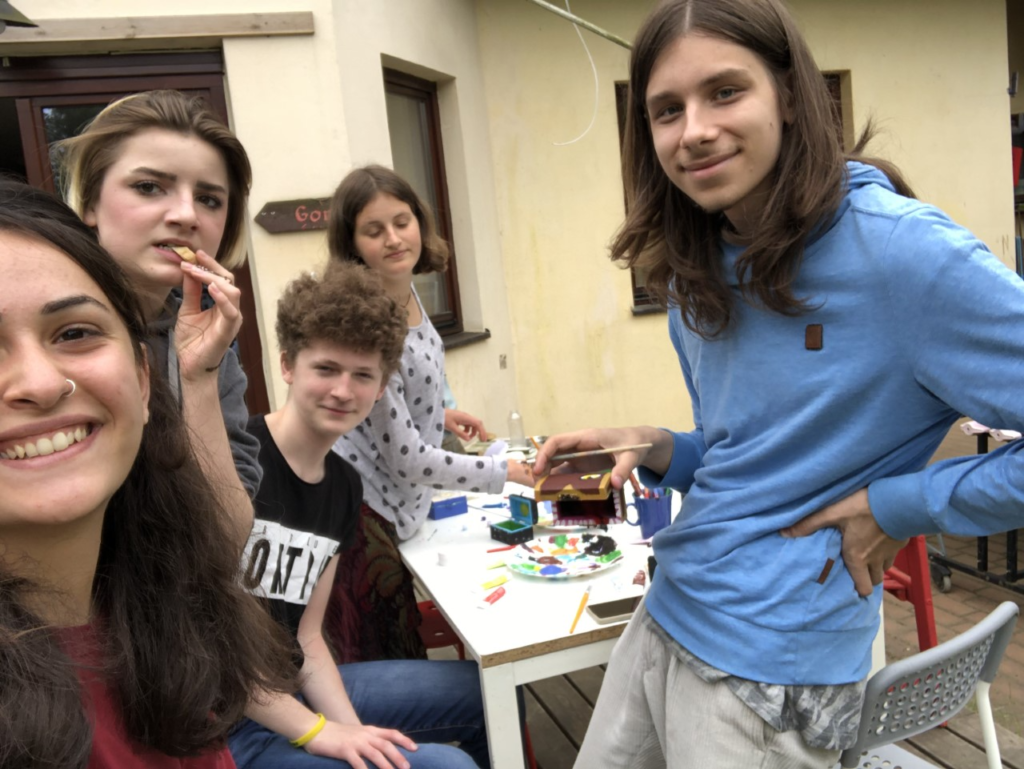 After the possibilities to go in the school and spend more time with kids I got more knowledge what is in real life free democratic education and how Bullerbyn really feels. Every day I was discovering something new in the school, daily practice with kids helped me to getting know more about democratic education. In the end of the day
I had new ideas what is really means to be in Free democratic school, what should I do in the school? How to communicate with kids, and how to be useful for them? Those daily discoveries really helped me to feel more and more comfortable in the school. Everything was more easy and less stressful for me in new environment because I had a lot of help from stuff and from my tutor. Tutoring helped me to plan my working day and to make more clear what was my tasks in the school. My working days was included to be with kids, to speak with them and practice their English, it was so nice to feel how kids were becoming more open for me and how they were developing their English speaking skills. I was becoming closer and closer with kids and I was feeling that also they were really interested about me. To spend time with them was the best time and moments for me from my volunteering year and I'm so thankful to them to have a wish for having me in their community.
3.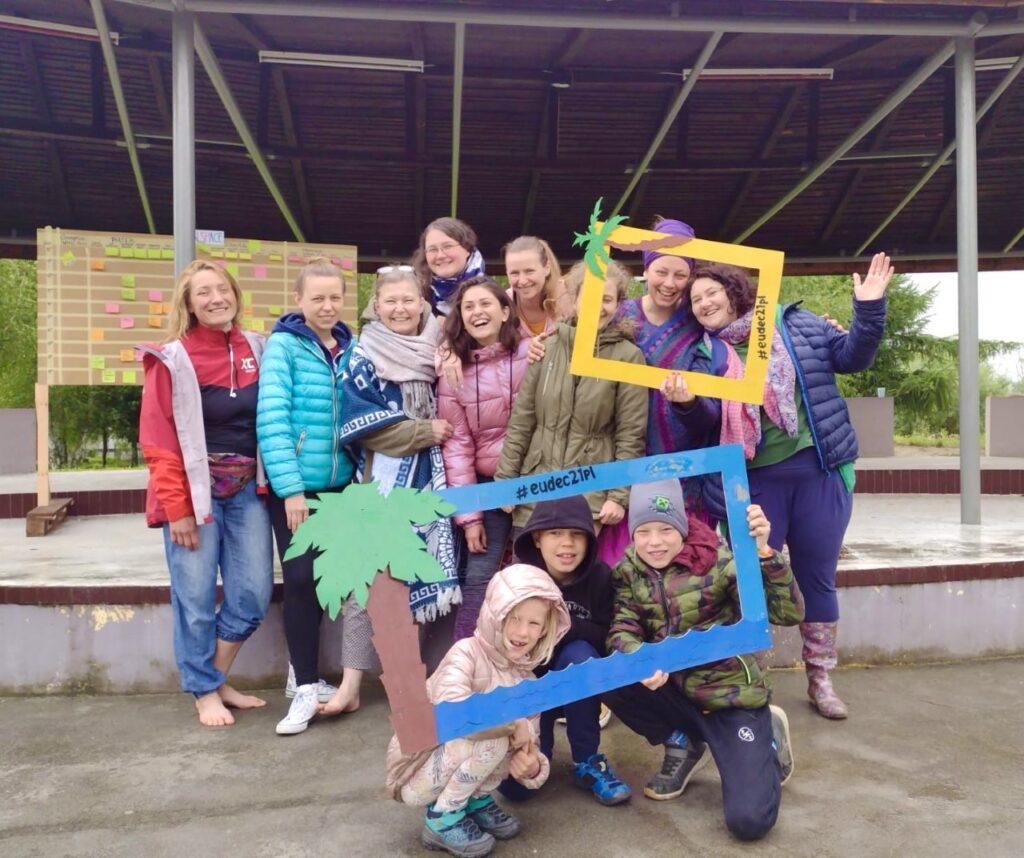 This is volunteer Nazi in Bullerbyn. Today i want to share with you my experiences in school's projects. We had amazing spring with full of energy, nice days and meetings. First of all i would like to speak about EUDEC which is such a great camp full of kids, parents and teachers. During EUDEC i met to a lot of people who are working in a different Free Democratic Educational schools, it was so interesting to listen their experiences in Free Democratic educational system and their ways of teaching and learning. We had a lot of workshops with kids and also with their parents, it was so amazing to see how schools are connecting kids, teachers and parents and making wonderful environment for them to spend time together, to share experiences and exchange their ideas and ways of teaching and learning in Free Democratic Schools.
4.
In the middle of spring Bullerbyn had a night museum day where I also participated as a volunteer. So night museum day exactly means a day when school is open for everyone who is interested about to come in Bullerbyn and study here. We had super sunny and joyful day with kids and their parents who are thinking of joining Bullerbyn, we tried our best to describe them what Bullerbyn means and how is it to study here. It was super memorable day.
In the end of the semester Bullerbyn made a amazing ,,Green School". We went in a beautiful place where we spent a few day all of us together. Same time we were happy but also sad because it was the end of the semester and also for a few kids it was a last year in the school. We had really amazing and joyful time there.
As always, i'm super thankful for Bullerbyn Kids to be open with me and welcoming with me everywhere.
It's always nice to be with Bullerbyn.